Sunshine Investment Group

Sunshine Investment Group

Golf Resort Chips in 14% Cap for Eagle-Eyed Investor
Fire Island's 'Ice Palace' Ignites $7.2M Sale
Investing in Hotels: Advantages, Disadvantages and Unique Considerations
$2.6M Mansion in Ozarks Sells, Leases as 'Dream' Resort
Toronto Building Bought Through Estate Sale Becomes a Community Hub
Modernity Meets History in DC Adaptive Reuse Project
5 Considerations for Converting Office Buildings to Science Labs
Dilapidated Detroit Auto Garage Gets Overhaul as Energy-Efficient Office
My First CRE Investment: How One Entrepreneur (and His Dad) Are Helping Revive a California City
How Rising Interest Rates Are Impacting NNN Retail Properties
The Hottest NYC Property Sectors To Invest in This Summer
From Warehouse to Workspace to Now What?
Mall Landlords Increasingly Seek 'Open Container' Licenses
Curbside Enthusiasm: Reconsidering the Need for Drive- Thru Real Estate
A Leasing Term Guide for Restaurant & Retail Owners
From Warehouse to Workspace to Now The Search for The Perfect Brewery Space?
Planning a special event? Discover a variety of event vendors, including caterers, decorators, to make your occasion unforgettable.
Explore a world of culinary experiences with our food and beverage vendors, offering everything from gourmet cuisine to delectable treats.
Whether it's for weddings, parties, or simply adding a touch of elegance to your home, our floral and decor vendors provide creative and stylish solutions.
Find trusted professionals in fields like legal services, financial consulting, and more, all ready to assist you with their expertise.
Our network includes lawyers with expertise in various areas of law, including family law, personal injury, criminal defense, business law, and more.
Whether you're facing a legal issue related to your personal life, business, or property, you'll find lawyers who specialize in your specific area of concern.
Our lawyers are dedicated to protecting your rights and interests, offering professional advocacy, legal advice, and representation in and out of the courtroom.
Many of our lawyers offer initial consultations, allowing you to discuss your case, understand your options, and make informed decisions.
Our network of agents comprises seasoned professionals with in-depth knowledge of local and regional real estate markets.
From residential and commercial properties to rentals and investments, our agents specialize in various aspects of real estate to cater to your unique needs.
Our agents are committed to providing exceptional service, personalized advice, and unparalleled support to help you achieve your real estate goals.
Stay informed with the latest market trends and property values. Our agents offer valuable insights to empower your decision-making.
We're excited to announce that Addis List has expanded its vendor network to include even more diverse and specialized services
Your feedback is incredibly important to us. We've been listening to your suggestions and are actively working on enhancements to improve your overall experience on Addis List.
Our new Vendor Spotlight series highlights the expertise, dedication, and unique stories of the vendors who consistently deliver outstanding service to our users.
Stay tuned for exclusive promotions and deals! We're committed to helping you save while enjoying top-notch services from our vendors.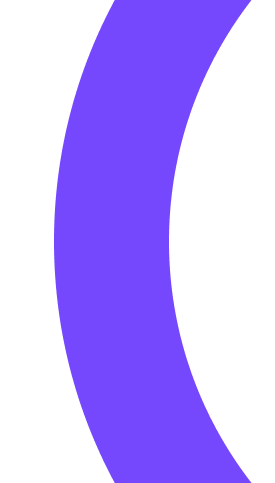 Tenants and investors of all sizes search on AddisList everyday.
Take your search with you
Find your next investment property or lease space from anywhere with your phone or tablet.